BEHIND THE SCENES:
ONLY THE STRONG SURVIVE
@Sony and @Springsteen shoot new cover album shot at Hicks
What emotion behind the scenes as Jersey-born American icon Bruce Springsteen shook the walls with four music videos from his twenty-first studio album – released this past November 11 by @Columbiarecords. The album is a moving collection of the soul and R&B music he loves most and just his second cover album following the Seeger Sessions from 2006.
We were particularly moved by the production's feeling after rolling two videos in September, that they just had to come back for more and complete all four music videos in October at Hicks.
With some 20 musicians, background vocalists and dancers perched on platforms surrounding the artist, and a studio audience counting a couple dozen plus full production crew, the stage was hopping with action as the takes followed in succession. The vibe was tangible on the set permeated by saturated chromatic lighting and dramatic chiaroscuro conceived by Samson Illo lighting designer @Richbarbadillo. And while the projectors were on The Boss, the big band set gleamed from within the soft and moody darkness surrounding the stage. Moving silhouetted figures decked the raised platforms set against the rich reds and blues of the set in harmony. To raise the challenge bar, a black and white video was shot for "Don't Play that Song" with the same rich transitions and soft glistening highlights. It was Sheer lighting bliss.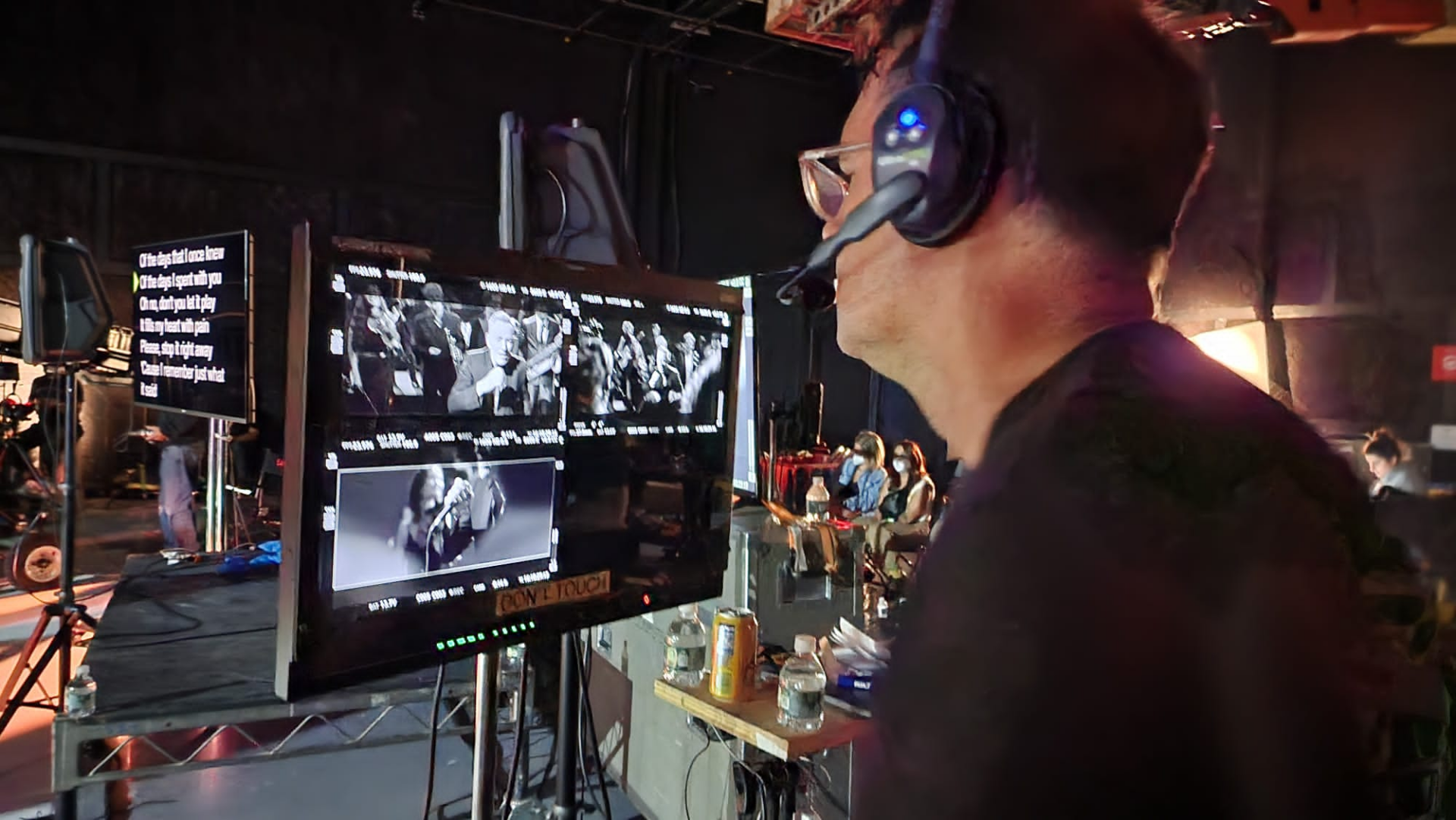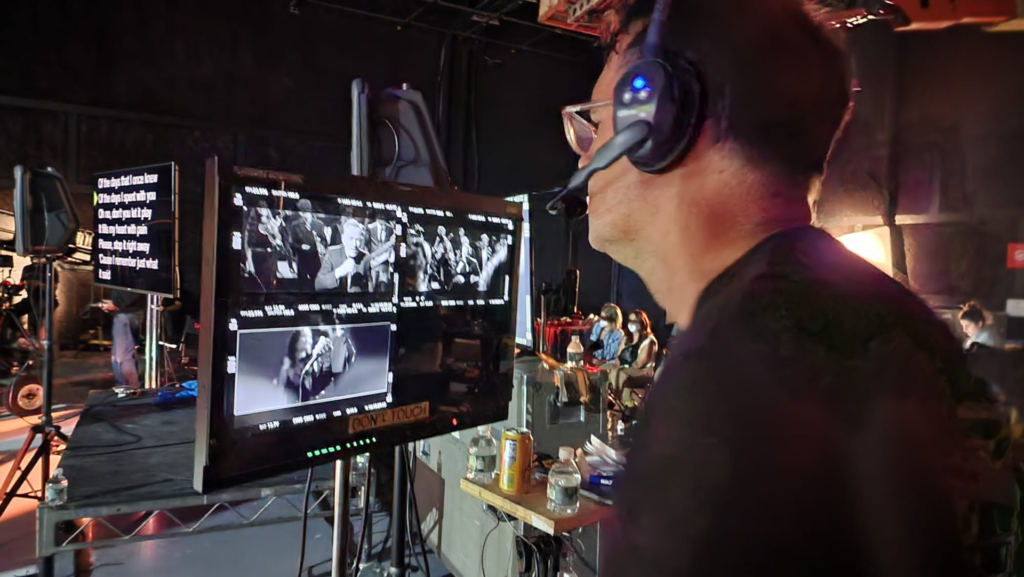 It was an historic experience for all of us! The Boss was right there at 73 belting out some of the hits that inspired him most. We were there as image and sound became one to the timeless classics "Do I Love You" (Indeed I do), "Nightshift," "Don't Play That Song," and "Turn Back the Hands of Time." Bruce brought his signature vocal power in all of it's glory, the production added drama – the result was nothing short of inspirational.
We'd like to shout out a big thank you to @springsteen Director @tzimnyc for the trust to go loose and find the moments and to producer @captstubin. And, of course, a big thank you to @columbiarecords and @sonymusic for the faith. What a production. What an honor!