Dr. Anthony Fauci spoke with NBC back in December to chat about several aspects of the coronavirus pandemic as it stands, including his viewpoint on vaccine delivery and what that could mean for the return of live entertainment, particularly stage crews. 
Dr. Fauci stressed that the fight is not just the progress of the vaccine, but also ensuring it is overseen on a wide enough scale, which would mandate both effective distribution and trust from the overall public. Given Broadway and New York city's economic dependence on tourism, this would need to happen on a nationwide scale. "It's really going to be up to us as a public to understand that getting vaccinated is the doorway to getting out of this predicament that we're in Dr. Fauci said."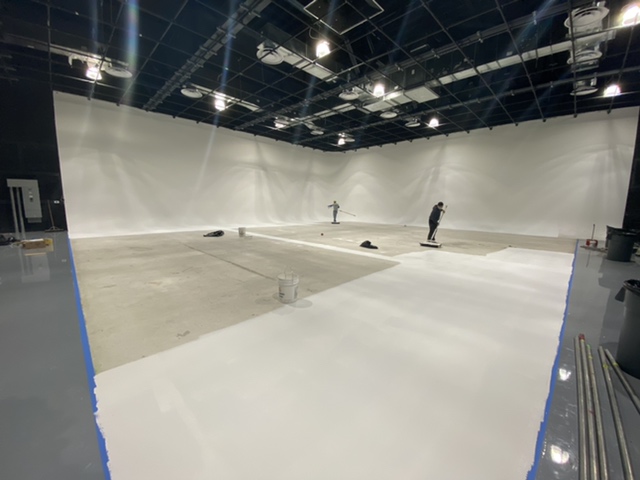 LA is presently one of the epicenters of the pandemic; in spite of that, film and television production has persisted. In reply, the LA County Department of Public Health sent a memo to industry leaders asking for them to stop production, which had been gradually resuming since the summertime. SAG-AFTRA President Gabrielle Carteris and National Executive Director David White replied on Dec. 29 stating that most productions will stay on pause at least until mid-January. (We are hoping by mid-January things will be moving here in New York too.)
The union confirmed it is "closely observing the recent swell in Covid-19 infections along with the reported deficiency in intensive care unit beds all over the state of California and predominantly in Los Angeles County.
Local officials remind filmmakers that "travel for production purposes is presently not recommended." Travel within the state is still allowed but local officials said that it raises the risk of infections "by making it more probable that individuals will end up together in vehicles or indoors in less-controlled surroundings."
The good news is…
Congress has approved the Save Our Stages Act (SOS), a $15-billion bill that will offer emergency funding to locations focused on live performances as well as movie theaters. SOS was approved as part of the $900-billion Coronavirus Response and Relief Supplemental Appropriations Act, which also contains an extension in unemployment benefits and $600 stimulus checks. It passed as part of the $2.3-trillion Consolidated Appropriations Act of 2021, which contained both COVID-19 relief and a $1.4-trillion omnibus spending bill. Mutually SAG-AFTRA and Actors' Equity Association celebrated the legislation while saying it doesn't go far enough. President Trump signed the bill on Dec. 27.
President-Elect Joe Biden said that the Appropriations Act is "the first step, a down payment, in addressing the crises that we're in. There is a lot more work to do." He assured me that he will highlight more COVID-19 relief, as well as more stimulus checks when he arrives in office in January.